Expanding your world can be as simple as opening your home to it.
From our factory in the Pacific Northwest, we have continued to build products with the belief that craftsmanship and service should never be compromised. Our hands-on approach ensures that exceptional detail is put into every one of our products.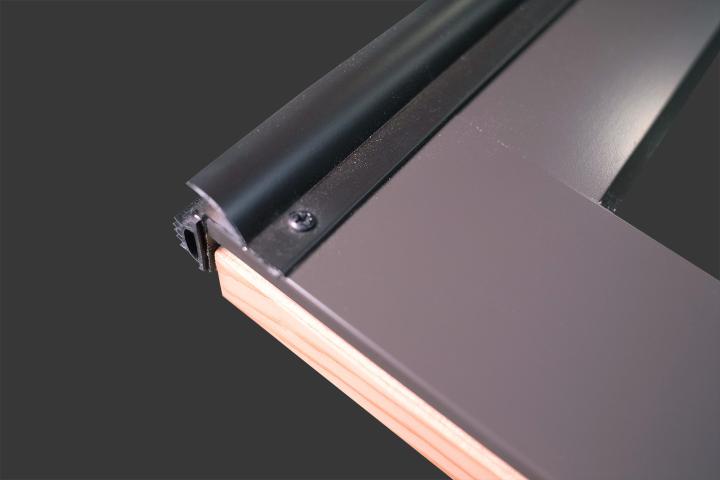 SPECIFICATIONS
Stile offers a generous selection of standard colors for our aluminum cladding which is domestically sourced and coated. Stile can do custom colors if you need to mix Stile products with another manufacturer or you want a unique color. All painted coatings meet AAMA 2605, which is consistently recommended by the architectural community for durability and performance.
SPECIFICATIONS
Vertical Grain Fir is indigenous to the Northwest and as such has become a favored standard. However, based on aesthetic, structural requirements, availability and budget, almost any species can become a consideration.
SPECIFICATIONS
Stile sources glass from several suppliers based on size, design and performance requirements. If sound is an issue, we can offer solutions that may include laminated glass.
SPECIFICATIONS
Sill selection plays a major role in performance and should be one of the first considerations when designing your openings. Stile offers solutions for every aesthetic and level of exposure. Aluminum, Wood, Fiberglass, Flush, Raised and Self-Draining sills are all available options based on your preferences.
Stile can customize colors to emulate other manufacturer's colors, or choose your own, for a truly custom look on both your windows and doors.
Why Stile Clad
With a strong commitment to value, a solid reputation in the community and nearly four decades of experience manufacturing wood windows and doors – You can count on a consistently exceptional product delivered on time, every time.
Stile has been building complex door systems for many years in wood. Now we are offering our narrow site- lines and effortless operation across our door platform with an aluminum clad exterior and matching site-lines for Multi-Slide, Bi-fold, Lift and Slide and Hinged door products.
All of Stile's products are designed and built locally in our facility in Burlington, Washington by skilled craftsmen dedicated to uncompromised design and performance.
For Architects and Designers alike
Stile offers an endless palette for conceptual design. For remodelers, the available options ensure the flexibility to maintain existing continuity while enhancing the value, aesthetic and experience of the homeowner.
---
Sign up to receive more information
Our products begin with carefully selected components of solid wood in various species and cast bronze hardware on select products. Many of our components are sourced locally from Northwest companies.